Background
It is our great pleasure to welcome you to United Pacific College (UPC).
United Pacific College, founded in 1998, is registered with the Private Training Institutions Branch (PTIB) of the Ministry of Advanced Education to offer post-secondary education in Vancouver, British Columbia. The College has built up a solid reputation in providing tremendous education opportunities through highly qualified instructors and an excellent learning environment. Over the years, United Pacific College has been successful in helping students pursue their education and career.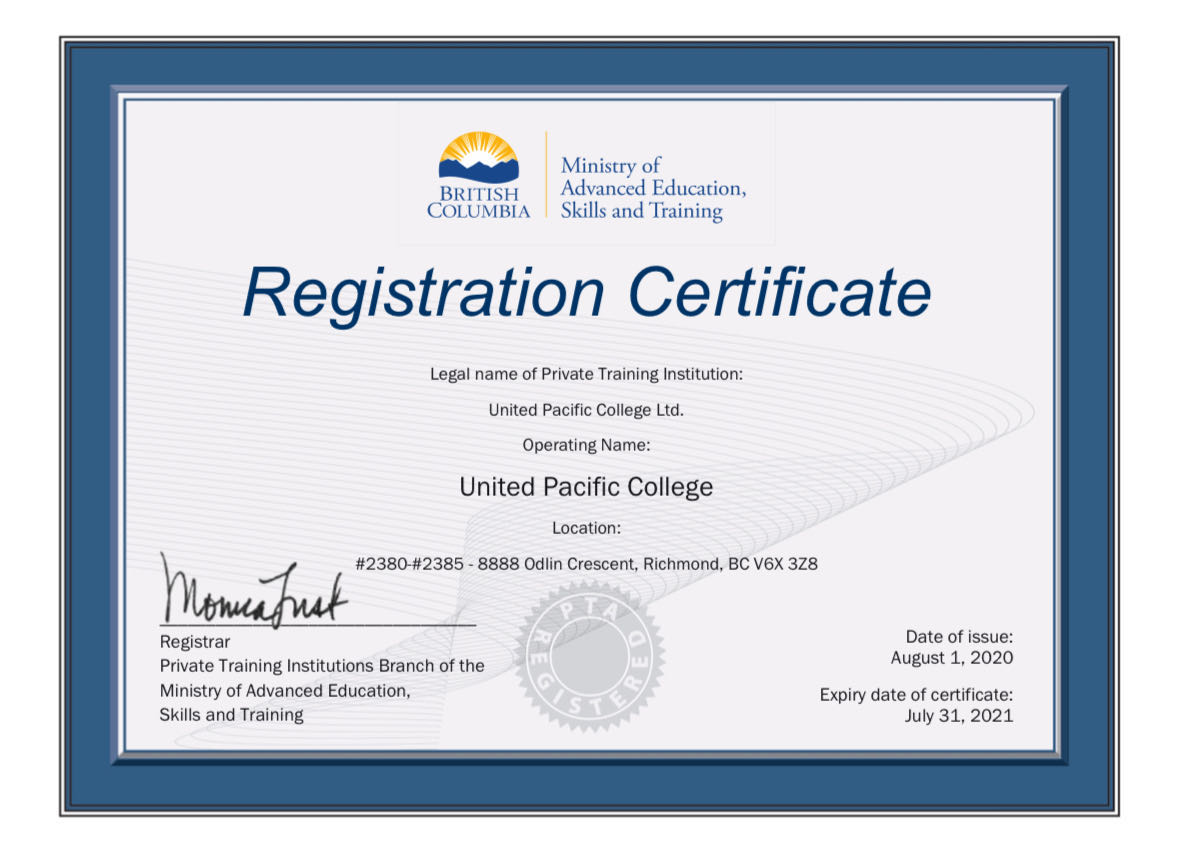 Award from Burnaby Mayor.
2019