TESOL online course

TESOL CANADA
(Teaching English to Speakers of Other Languages)

TESOL CANADA is Canada's largest recognized "Online TESOL Centre" and the Only Official Centre to provide standards and accreditations to Teachers of English TESOL, French TFSOL and Spanish TSSOL across Canada and worldwide. There are certainly other respected National and Provincial TESL/TESOL organizations in Canada. However, TESOL Canada differs in its EFL & ESL hybrid and online teaching approaches both in Canada and abroad.



TESOL Foundation Program (150-hrs)
The TESOL 150 Certificate program provides students with fundamental understanding of ESL teaching methods that assists in the development of practical teaching abilities. Our affiliated institutes offer this TESOL with the highest global standards. Potential employment are from teaching in Immigration Schools to coaching in Language Schools & Private Colleges Worldwide.




TEC Teaching English to Children (150-hrs)


Teaching languages to children requires exceptional talent and training.Students can complete TESOL Canada's TEC, a carefully designed program tailored for teaching English to Children. Building on the Foundation program, the TEC program provides a concentration in the area of teaching ESL to children younger than 12 and includes 150 hours of theory and teaching experience


CIT Certified International Translation (300-hrs)
The Certificate in Translation program is designed to provide students with fundamental skills in translation.
The program is a certificate in Translation available in 12 languages, specifically English, French, Spanish, Italian, Portuguese, German, Arabic, Turkish, Russian, Japanese, Korean and Chinese. Applicants may study certification programs in two or three languages, as they desire. The entire program is 200 hours of theory, reading, assignments and various translation projects completion.

Advanced TESOL Program (300-hrs)
The TESOL Diploma program is a comprehensive program of studies for teaching English to speakers of other languages, in Canada or abroad This program is recognized for professional certification by TESL Canada also provides students with a thorough understanding of ESL teaching methods that assists in the development of practical teaching abilities. This program teaches students not only how to teach but the reasoning and theory behind both the modern, accepted classroom practices of English as a Second Language teaching.

Application Form Download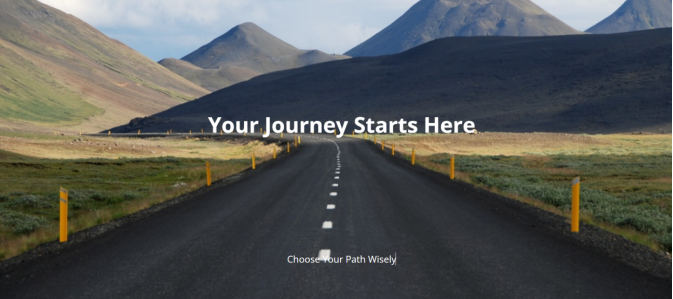 TEC- TEACHING ENGLISH TO CHILDREN – (TFC (EFE), TSC (EESN), TAC, TCC)
Programs in TEC- Teaching English to Children, TFC- Teaching French to Children (EFE), and TSC- Teaching Spanish to Children (EESN) are available through Certificate or Postgraduate Certificate studies. Teaching Languages to Children is also accessible in Arabic (TAC) & Chinese (TCC).


Many overseas teaching positions involve teaching to youngsters, an exceptional experience that is both fulfilling and challenging. Compared to adults, children are more energetic, have shorter attention spans and learn languages according to specific stages of development that may present particular challenges to their teachers. The key to teaching languages to children is to understand the principles of language acquisition and apply them in ways that would motivate kids to learn.


TEC is available in two formats of 650-hour Postgraduate Diploma Program (6 months), or a 300-hour Certificate Program (2-3 months) through our approved institutional members. A primary TEC education is available as a 35-hour upgrade study package through TESOL Canada. Pre-requisite to apply is the completion of TESOL General Standard One 150-hour certificate program through accredited schools. The program expands upon teaching philosophies examined with TESOL Canada standards.


TEC Postgraduate Diploma Program will include Postgraduate TESOL and the TEC Certificate program that will prepare teachers to design and implement curriculums for adults & young learners of varying ages and skills.
The program includes both theoretical and experimental training for children in daycares, day camps, and primary schools. Students have the opportunity to work first-hand with young learners of various ages and skills. The "TEC Specialized Upgrading Certificate" (35-hour) program is for students who have completed a general TESOL Certificate and wish to specialize further their teaching abilities. This program is also available for Teaching French, Chinese, Arabic & Spanish to Children respectively known as TFC (EFE), TCC, TAC & TSC (EESN).


TESOL & TEC Postgraduate Diploma Program: (TESOL & TEC)
A 650-Hour (6 months) TESOL Postgraduate Diploma is combined with a Specialization in Teaching English to Children TEC Certificate. (Program includes Postgraduate studies in TESOL & TEC)- This program is best for persons without a prior TESOL certificate. (Only available through accredited schools)

Advanced Standard TEC & TESOL Certification Program:
A 300- Hour (3 month) TEC Certificate Program is the most appropriate for parties without prior TESOL studies where they can complete both programs simultaneously. (Available through accredited schools, Online & On-Campus)

TEC General Standard Certificate:
150-hour course, completed within three months at one of TESOL Canada's member institutions that incorporate both theory and experience in this field. Applicant must have already completed a TESOL certificate. (Obtainable through TESOL Canada accredited schools, Online & On-Campus)
Pre-requisites:
For Postgraduate Diploma: High School Diploma, One Year College Study plus a TESOL Certificate with Teaching Practice.

For Advanced Standard Certificate: High School Diploma and Two years of College or University Studies. (No prior TESOL Cert. required)
For General Standard Certificate: High School Diploma, One Year College Study plus a TESOL Certificate with Teaching Experience.

Course Objectives:
In completing the TEC Teaching English to Children Modules, students will:
· Gain a theoretical and practical overview of how to teach ESL to children.
· Examine the work of child development theorists.
· Investigate ways of incorporating the "Children Language Acquisition" methods and ideas.
· Incorporate methodologies within their curriculums.
· Gain a better understanding of how to teach phonics.
· Learn where to find useful instruction resources and materials.
· Experience teaching skills to children of various ages at different levels.

Recommended Background;
No previous working experience with children is required. Students should possess the enthusiasm for children learning and developments. As required by Federal laws, to start practicum and working in a day camp, day-care or a primary school, a complete background check will be necessary.